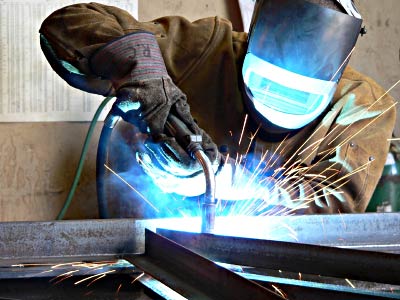 If you're on the search the best steel fabricator near Staten Island that specializes in commercial steel fabrication and installation, then you are in the right place. Steel Masters of New York has been working with commercial businesses since 1972 providing custom metal fabrication of trash can / garbage bin enclosures, steel staircases, sidewalk cellar doors & hatches, steel security cages and more. Our welders & fabricators are top notch and take pride in every project taken on. We proudly serve Staten Island, NY along with customers throughout the entire New York area. Steelmasters is your go-to-source for miscellaneous commercial steel and iron fabrications in and around Staten Island. We will professionally weld and manufacture steel and iron customized to fit your specifications. With over 30 years of experience, you can count on us for quality metal work that exceeds your expectations.
Steel Fabrication Shop – Staten Island, New York
Our steel fabricators are capable of producing just about any custom metal fabrication that your commercial or industrial business may need in Staten Island. From fixed roof access ladders to parapet roof railings to steel fences, you can count on Steel Masters to deliver quality work, on time and within budget.
Staten Island Custom Iron Works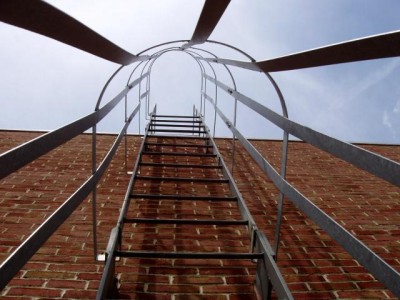 As a leading manufacturing company of custom iron works near Staten Island, Steelmasters works with commercial businesses, stores, industrial businesses, hospitals, factories,  apartment complexes, government buildings and other large commercial and institutional properties. Our skilled experts that have the appropriate experience in taking raw components and transforming them into usable products for your business.
For over 30 years, we've been working with a broad range of industrial and commercial businesses. We serve customers throughout the state of New York – Manhattan, Brooklyn, Queens, Staten Island, the Bronx, Westchester, Long Island and the surrounding neighborhoods. We have successfully completed thousands of various private and public sector projects.  No steel projects is too big or small for Steel Masters.  So whether you're a general contractor seeking to replace a commercial steel staircase, a real estate management company looking to fabricate and install a fixed roof safety ladder with safety cage for roof access, we are your go-to iron works & steel fabricator. Give us a call today at (888) 577-8335 and we'll discuss your steel fabrication needs and provide you with an estimate.