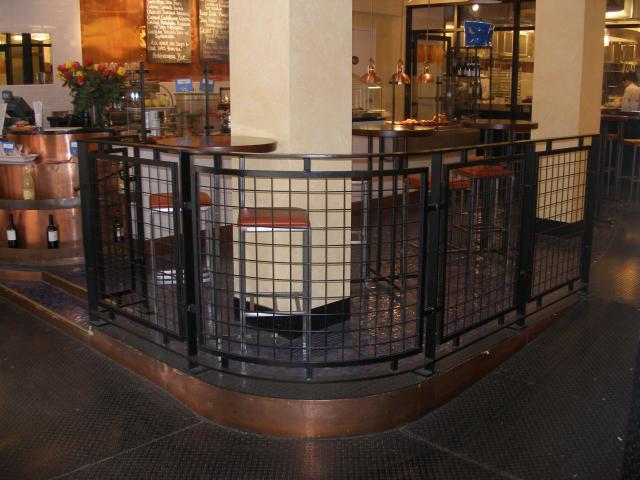 Custom steel fabricated products are produced from sheet stock, so that various types of machines and structures can be built from them. There are a number of processes which are typically involved in custom steel fabrication, including sharing, punching, bending, rolling, machining, drilling, tapping, and even saw cutting.
These processes are used in order to create Commercial Metal Fabrication which are used in many applications and in many different industries. Custom steel fabrications are often produced to service industries such as medical, chemical, marine, food service, farming and dairy, and a great many more industries where high-quality, precision parts are required.
Advantages of Custom Steel Fabrications
Over the years, a great many businesses have learned that there are some considerable benefits associated with using custom steel fabrications, and that's why they continue to be popular to this day. For one thing, steel fabrications are non-magnetic and have a very high resistance to corrosion, and that can be very important for any structures which are routinely exposed to moisture or water.
Steel fabrications are also capable of extremely high strength, and that means they can support a great deal of weight and they can be used in processes which require strength without bending or breaking. Steel is also very resistant to high and low temperatures, so it can be used in a very broad range of applications where heat and cold might normally be in effect.
You can count on custom steel fabrications to last a very long time, and you won't have to pay an arm and a leg to have your custom parts manufactured. There's really no limitations whatsoever on the kinds of custom steel fabrications which can be prepared for you. That means whatever it is you might need, all you have to do is come up with the specifications required and consult with a designer, so the custom part or assembly can be drawn up on paper, and then translated into a real-life component.
Why Custom Products by Steel Fabricators
In addition to all the benefits described above, there are even more reasons why you should use custom steel fabrications. Despite the fact that they are tremendously strong, products made of stainless steel can be manipulated so that they satisfy precise specifications, no matter how unique they might be. The kind of flexibility that stainless steel offers in producing parts and assemblies will allow you to overcome almost any obstacle so that you can create the products needed for your project.
Stainless steel products also offer an ergonomic design so that any kind of safety concerns will be minimized, and so they can improve integration with an existing production line. You can also take pride in the fact that any customized stainless steel products produced for you through metal fabrication will be unique, and that means your competitors will have no access to them whatsoever.
We customize all types of products for our commercial customers throughout New York: