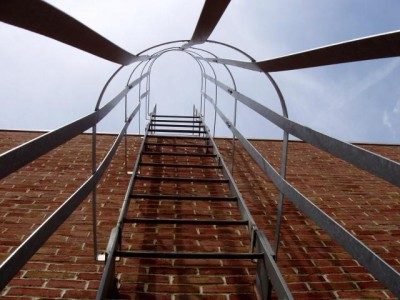 Steel Masters NYC offers a wide selection of quality built, custom made Brooklyn Steel Fabrication Products.  From metal steps to steel garbage pail bins to outdoor staircases – we can manufacture any steel product that you need for your commercial or industrial property.  As a leading metal fabrication company in NYC since 1972, you can trust our Brooklyn Iron Workers to build and install a quality product that will last for years to come.
Custom Steel Fabrication Services & Installation – Brooklyn, New York
All of our certified welders specialize in custom iron works to accommodate a wide range of business types. Our projects range from large commercial building projects all the way to small industrial shops. There is no project too big or too small for us to take on, give us a call today for a quote on your next project. We add value to your property by performing one or more processes that you either lack the time, equipment, or expertise to perform. To get started on your custom metal and/or steel fabrication project, let's start a conversation today. Steel Masters NYC is one of the most trusted and most experienced structural steel fabricators in New York. Combined with decades of experience, we develop solutions that enable sophisticated builds and set new benchmarks in the steel industry. At Steel Masters NYC we believe in excellence and delivering on our word. To be direct, we get the job done right the first time.
Brooklyn Iron Works, Metal & Steel Fabrication Near Me